Discontinued product
The Invacare range of slings are specially made to provide optimal positioning and ease of application.  The slings provide a safe and comfortable transfer solution for several types of physical disability. This selection of high-quality slings have been developed in collaboration with Physiotherapists to ensure exceptional functionality. The slings have a range of adjustments to meet the specific needs of individuals. All slings feature a green label on the back with detailed illustrations on how to position the sling according to the spine of the patient. This is intended to help caregivers position the sling correctly. The Invacare range of Slings includes the following: 
Universal High Sling – This supports the whole body and the head, giving the user a comfortable and slightly reclined position. The Universal High Sling is typically used for those who have limited control of the head, trunk or hips – or for transfers to and from a lying position.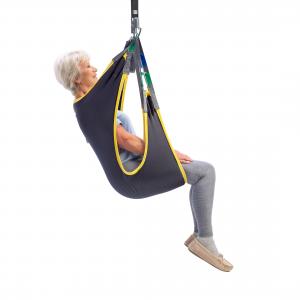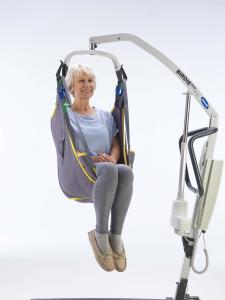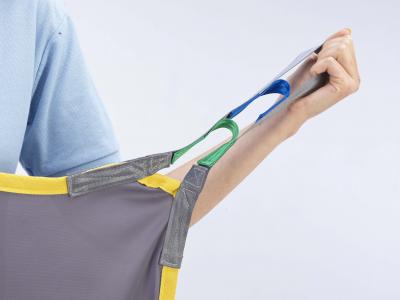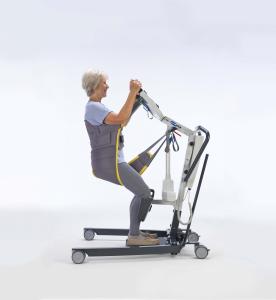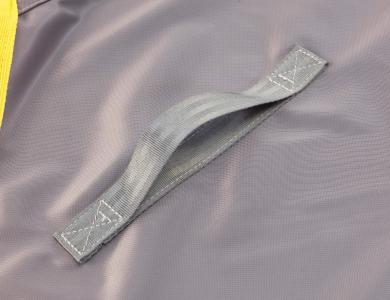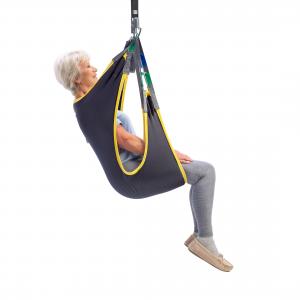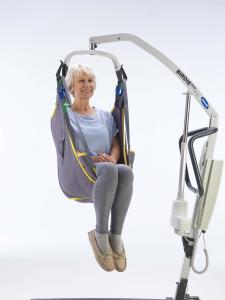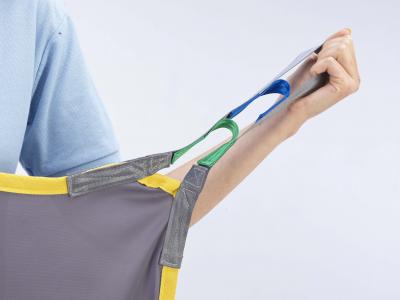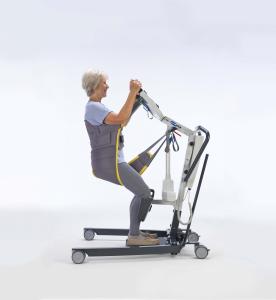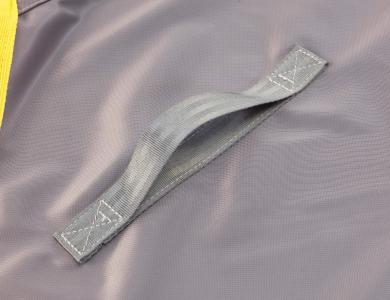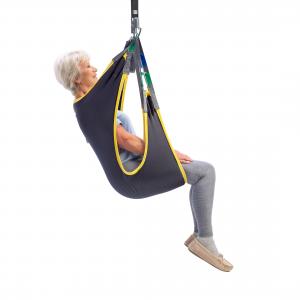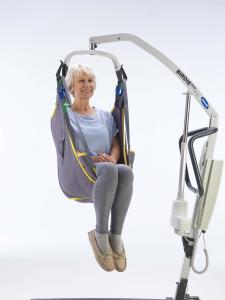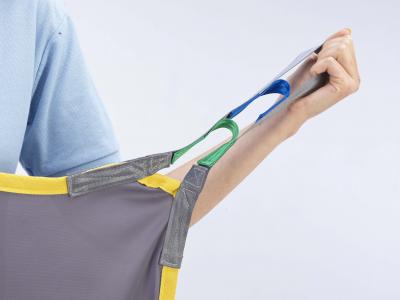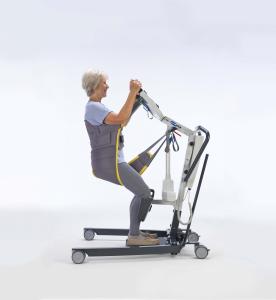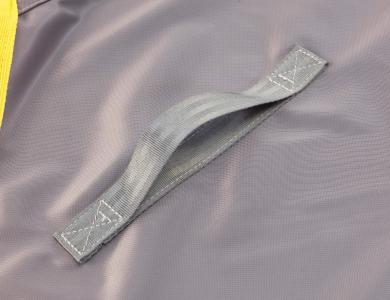 Universal Low Sling – Supports the hips and lower back. The Universal Low sling can be used for those who have some trunk control and full head control. 
Dress Toileting Sling – There are two toilet transfer slings available; with or without head support. Both models come with a belt for increased support around the body and for safe positioning. 
Easy-fit Sling – Supports the whole body and the head, thus suited for users with the most challenging physical disabilities. The Easy-fit sling is also well-suited for amputees. 
Amputee Sling – This model is specially designed for the safe transfer of users with single or double amputations. The sling affords the user comfortable support in a slightly reclined position. 
Other available slings include – Comfort Sling, Stand Assist Sling, Transfer Stand Assist Sling, Standing Transfer Vest and Transfer Support. Below are key features of the Invacare range of Slings:  
Fleece padding: This provides extra comfort for the user. 
Different sizes: The slings are available in five sizes and with the option of differing fabrics. 
Adjustable: They all have a range of adjustment to meet individual requirements. 
Extension loops: Provides more positioning possibilities. 
Head support stiffeners: Available for Slings with head support – Easy Fit and Universal High. 
Durable: Made with excellent quality materials to last longer.