The ISA or the Invacare Stand Assist is a versatile product range of stand assist lifters for comfortable and efficient transfers. The ISA has been designed to suit a range of individuals who require assistance during a transfer but can be heavy to lift. The Invacare Stand Assist lifter (ISA) from the Patient Lifting Equipment family provides safety, comfort and a pleasant experience for both patients and carers.
Making things easy for a care worker is fundamental. The ISA is our versatile stand assist lifter designed to suit a range of patients. The ISA has four base models with different load capacities, dimensions, and accessories, from simple to more advanced lifters for both home care and long-term care clients. The ISA Compact is the perfect option for limited space.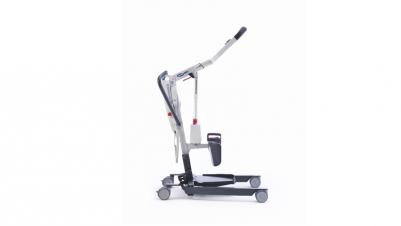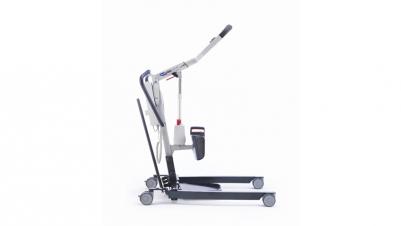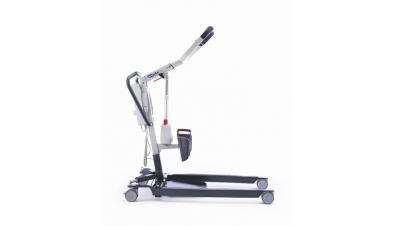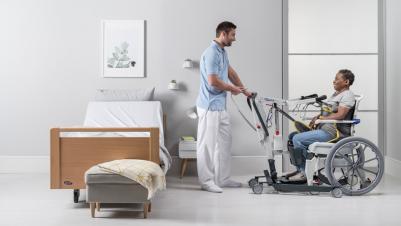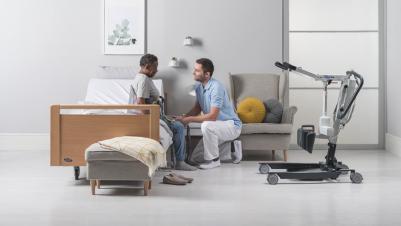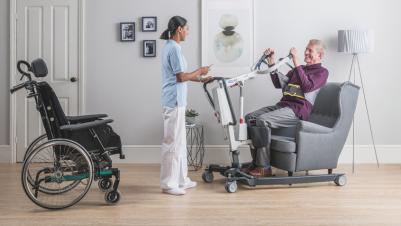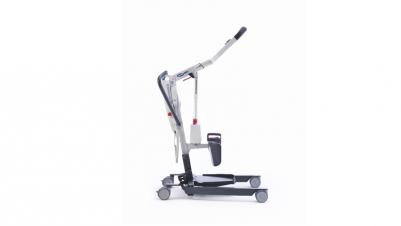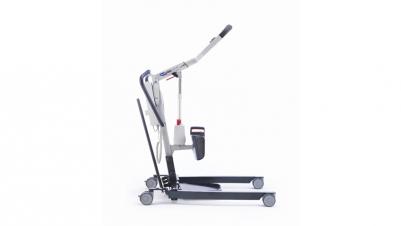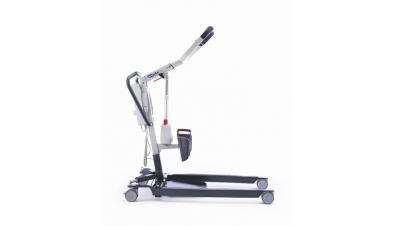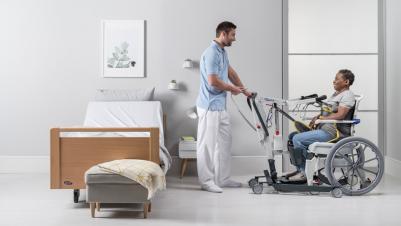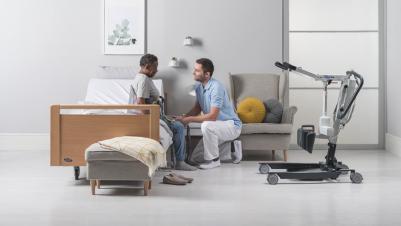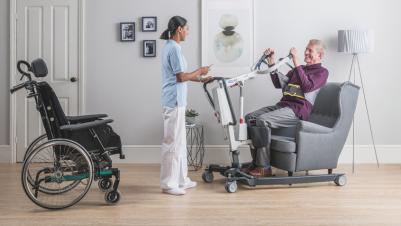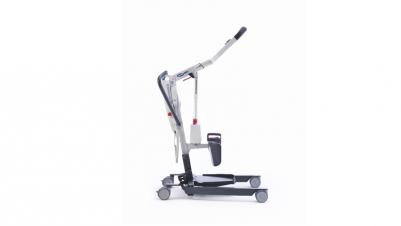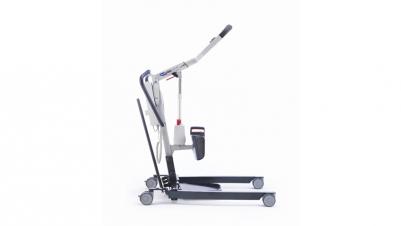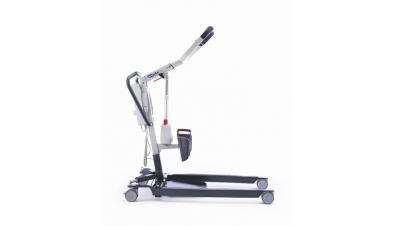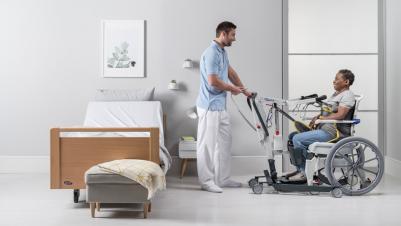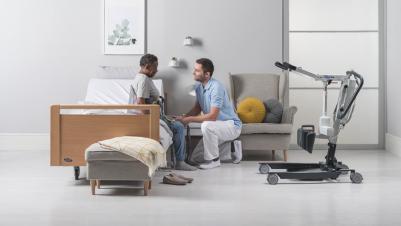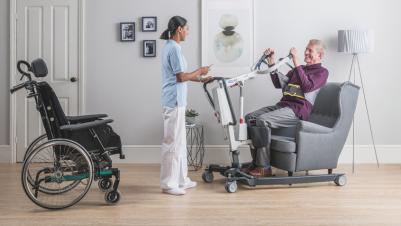 The ISA Standard has many options for high flexibility. The ISA Plus holds a weight of 180kg and enables advanced and secure transfers. The ISA Xplus provide superior care to heavy individuals that weigh up to 200kg. 
The ISA product family has a range of available accessories such as a leg band for improved stability, a protective cover of legs and a hand level for manual leg spread. Two stand assist slings and leg supports are also available in various sizes and attachments. 
Ergonomic hand grips: these allow the positioning of hands in a natural, comfortable and intuitive way. The unique design perfectly fits the natural shape of the hand for a safe grip. 

Extendable lifting arms: the TelescoLift can be adjusted to nine different length positions for different client heights, offering maximum flexibility. 

Lower leg support: the lower leg cushion provides six height positions with a swivel ErgoSupport option for optimum comfort. 

Foot plate: three different heights available with removable heel block and round shape. 

Push bar and foot pedal: ergonomic shape for easy lifter operation. 

Leg band: padded accessory for extra comfort. Easy to exchange and washable.