Category: High/Elevated Risk
This is a combination of a slim, shaped foam cushion base and a large gel sac covering the sacral area, increasing even weight distribution and immersion of the ischial tuberosities. This design delivers a high degree of protection for people who are at High Risk of developing pressure ulcers. This slim cushion format is ideal for both chair and wheelchair use.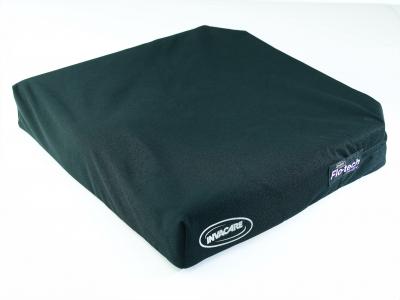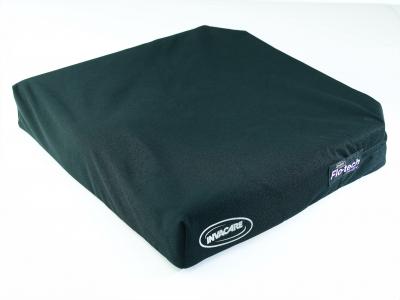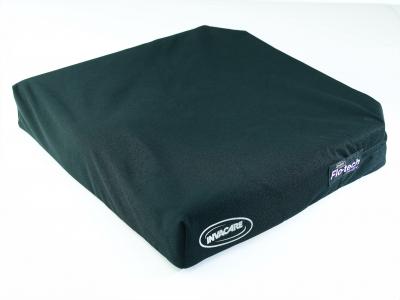 Matrix Flo-tech Solution Xtra also features a large dual fluid sac covering the entire top surface of the cushion.This protects the contact area between the individual and the foam cushion, as the fluid re-distributed pressure away from the bony prominences. The additional layer of fluid is incorporated under the ischial and sacral are to enhance its pressure reducing qualities. These features make this cushion suitable for individuals at very high risk of developing pressure sores.
Key Features:
- Cover design; features an ingress-resistant cover, which inhibits fluids from soaking into the cover.
- Ultra Fresh (TM) has been added to all Matrx Flo-tech cushions for antimicrobial and odour protection. This makes the cushion resistant to odour and bacteria.
- Fluid pack; this cushion features a fluid pack to support ischial tuberosities.
- Pommel: available in standard or deep, this pommel can be place in the front of the cushion to increase the existing height to help femoral alignment.
Front Wedge; helps assist with pelvic stability and accommodates posterior tilt while reducing anterior tilt.
- Ridgidisers; these help to maintain a firm base especially when used on slung canvas to maximise the components functionality.