Invacare's AVIVA RX is the first in a new range of powerchairs that are unlike any other chairs on the market. Bringing together the key elements that define performance, these new rear wheel drive power chairs combine an innovative method of managing centre of gravity for optimal weight distribution with superior suspension.  They quite simply re-define rear wheel performance, delivering unbeatable control, exceptional traction and extreme ride comfort.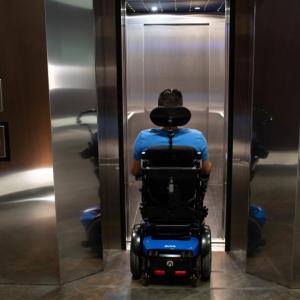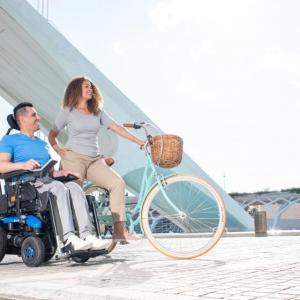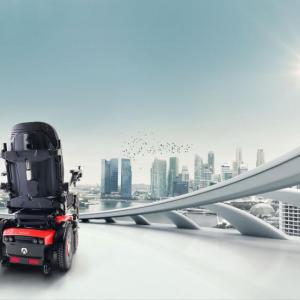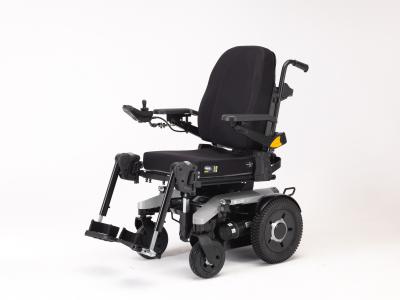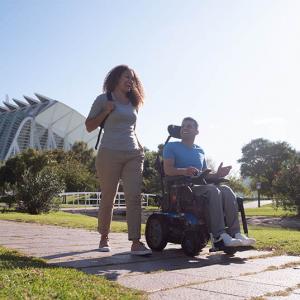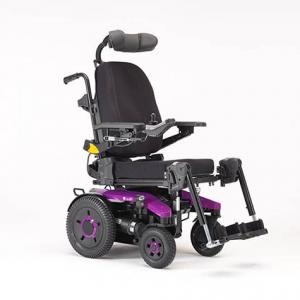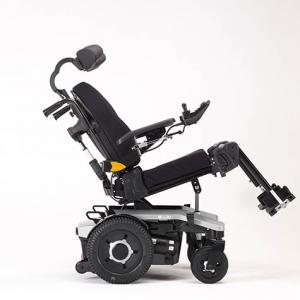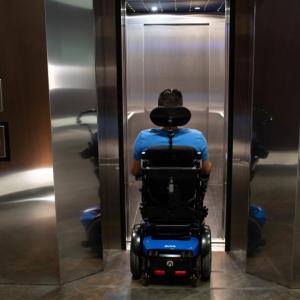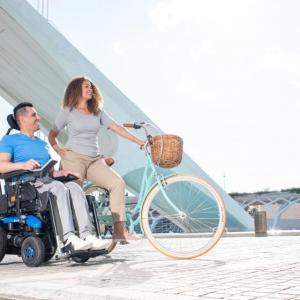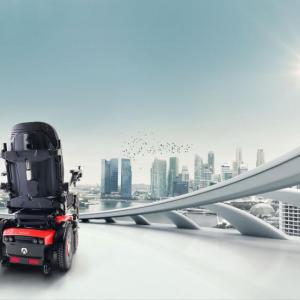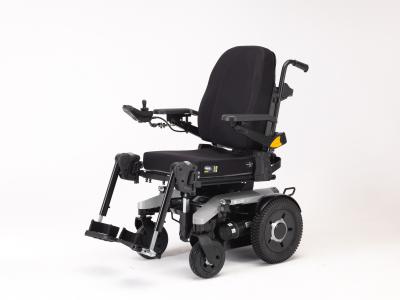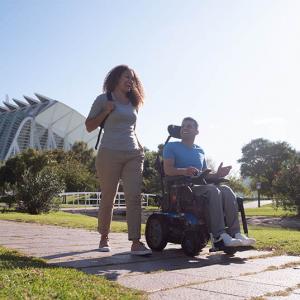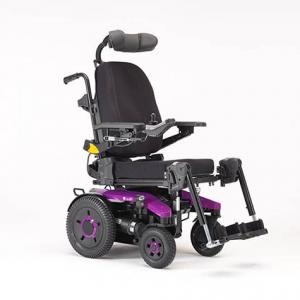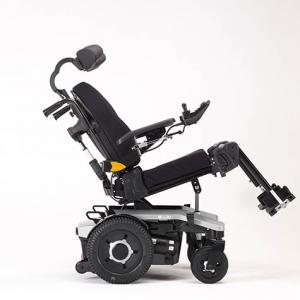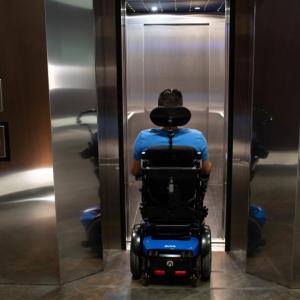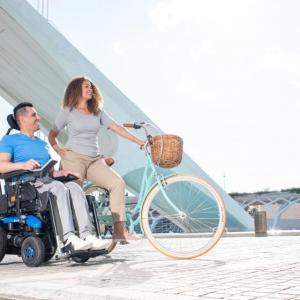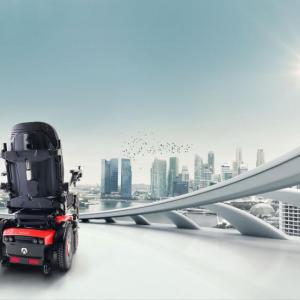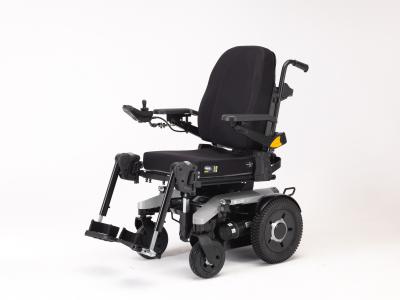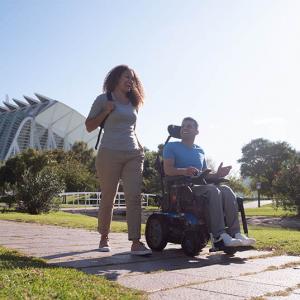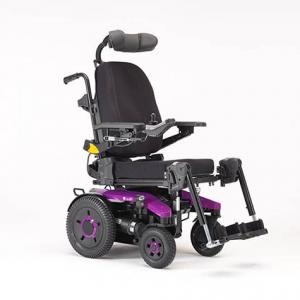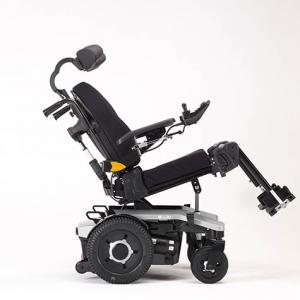 AVIVA RX is designed around 3 key elements; design, technology and performance to provide  an everyday mobility solution. Its clean, modern base with sleek colour shrouds provides a fresh look to rear wheel drive powerchairs. With its compact base  just 560mm wide, the RX20 is extremely versatile and manoeuvrability, with a tight turning radius its ideal for small spaces and everyday mobility whether indoors or out and about. It has a seat to floor height of only 435mm ideal for positioning at tables or desks and can be used in wheelchair accessible vehicles (WAVs).
The RX20 features our latest technology with the LINX system that cleverly interprets, learns and adapts the motors to changes in driving habits to ensure a consistent drive performance day after day. This inbuilt  intelligent system compensates for imbalances when driving allowing for more accurate predictable control.
The optional LiNX G-trac feature ensures the powerchair always maintains a true driving direction so you will not have to continually correct the chair. In addition with LiNX you have a choice of controls from basic drive to our revolutionary touchscreen displays.
The new Axendo lighting system will keep you visible and safe in low light or at night. With this fully road legal lighting package it uses ultra-beam technology that is significantly brighter than other models of powerchairs.
Innovative suspension with our CTC system isolates the seat against vibrations and bumps. all four wheels always remain in contact with the ground, providing optimum weight distribution for traction and control. 
RX20 is available with either a standard seat plate or Modulite seating system that offers a range of adjustments to suit your needs. There are various seat cushions, backrest optons including Matrx, Rea and Flex 3 to provide seating solution around you. It offers a tilt and recline function with 20 or 30 degress of tilt and 30 degress of recline for maximum pressure relief. Modulite has stepless adjustments in seat depth, width, angle and centre of gravity to ensure a perfect fit. In addition legrests and armrests are adjustable and removable. Additional options include powered elevating legrests, headrests, a range of cushions, and luggage rack, bag hooks, cane holder attachments and trays.
In addition this powerchair offers a range of specialist controls including head controls, buddy buttons and attendant controls. There's a choice of 8" or 9" castor size options, with a sleek single sided castor fork option giving an ultra modern look and feel to the powerchair, plus different seat to ground heights  and a selection of modern colour shrouds to suit your style.