The Küschall Champion is a truly unique active and lightweight wheelchair giving the appearance and driving characteristics of a rigid frame wheelchair with the convenience of being fully folding. It's the ultimate combination, making it a practical everyday wheelchair and the perfect, small and compact travel companion.
Available with a choice of hydroformed aluminium fixed front frames, the Champion is also available with the SK (Swiss Knife) front frame, which folds to the size of a backpack creating the smallest and most compact wheelchair on the market.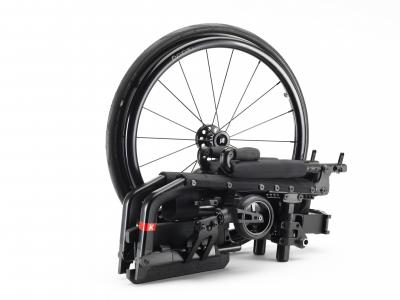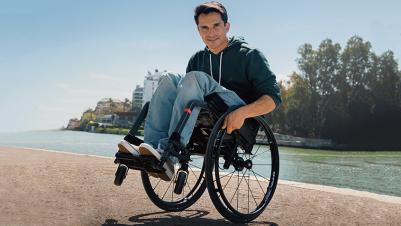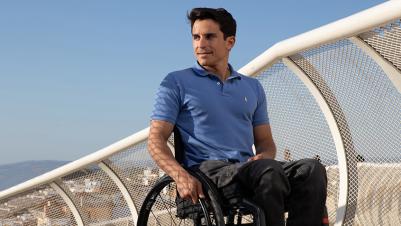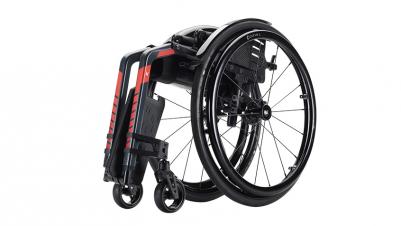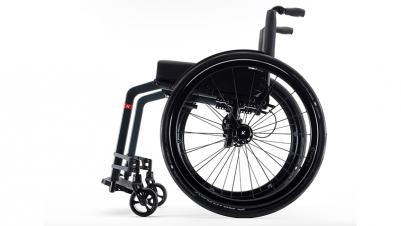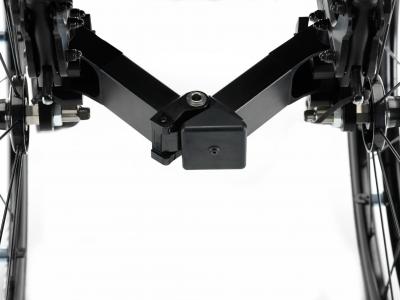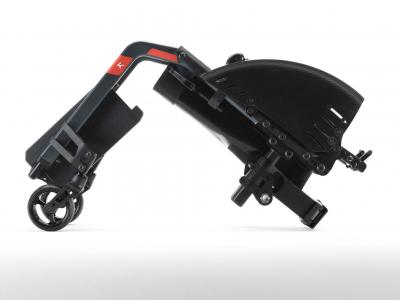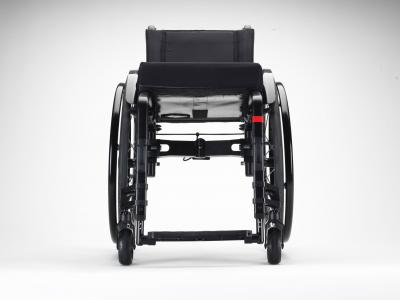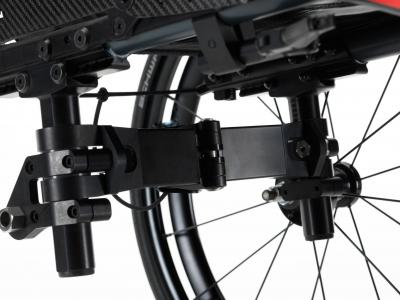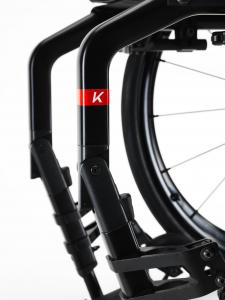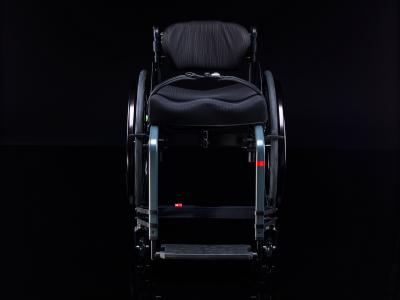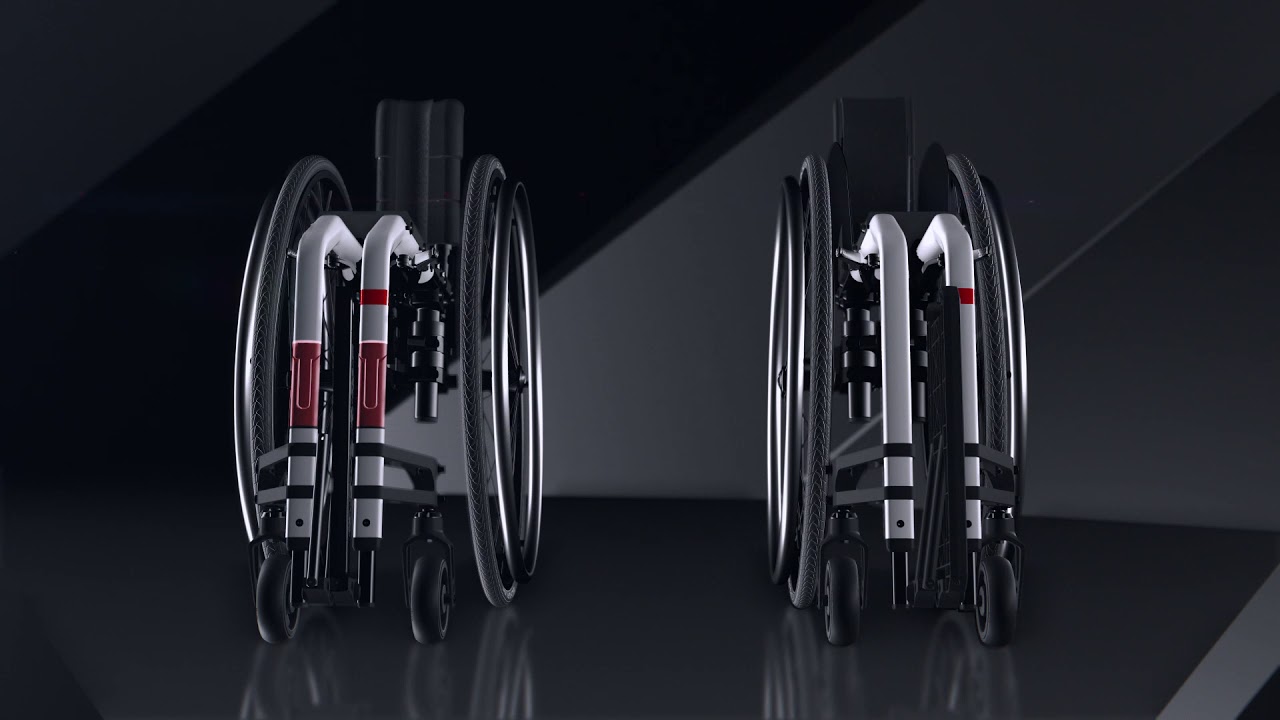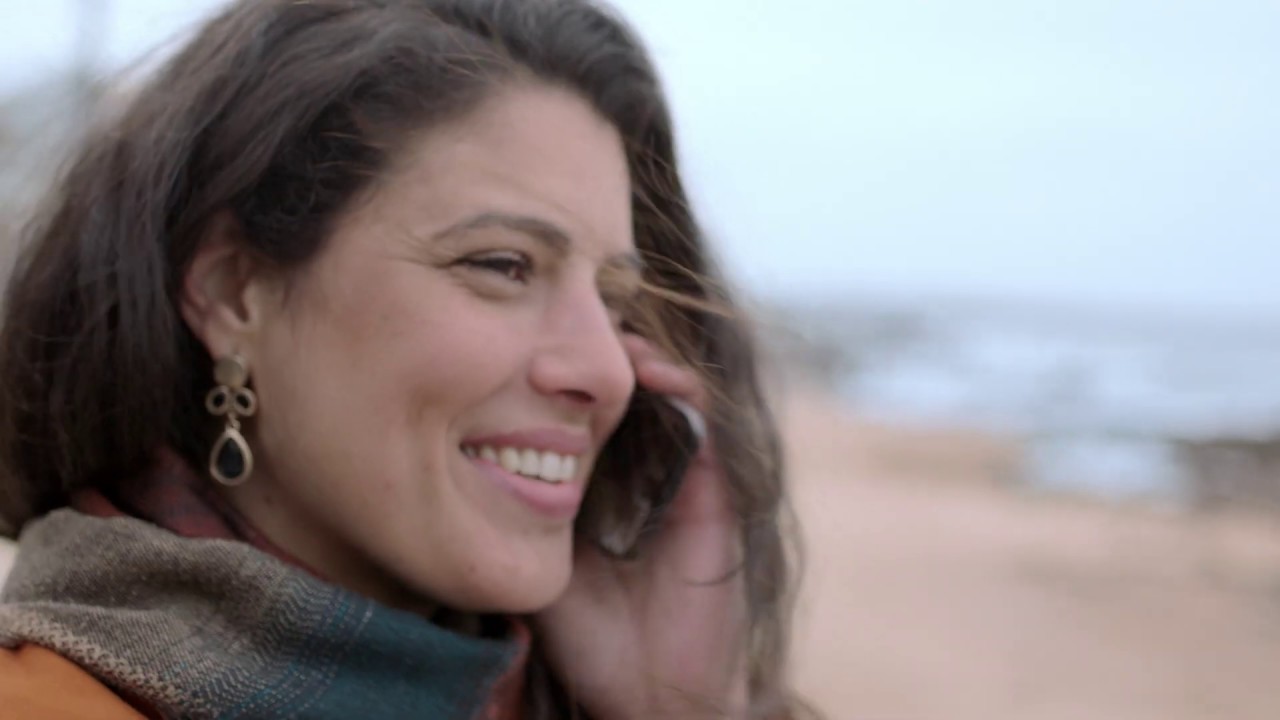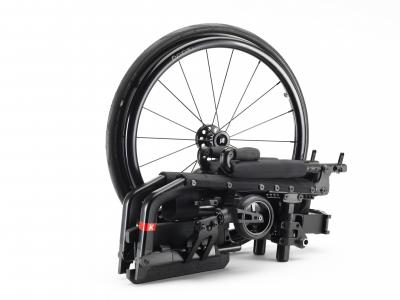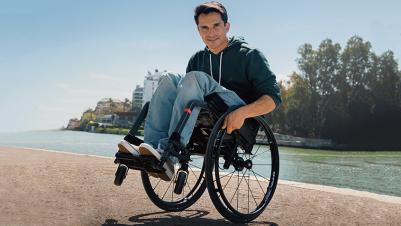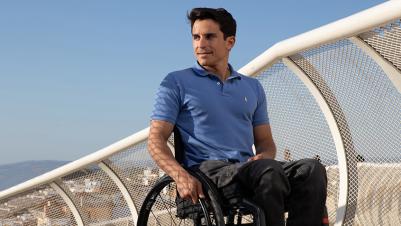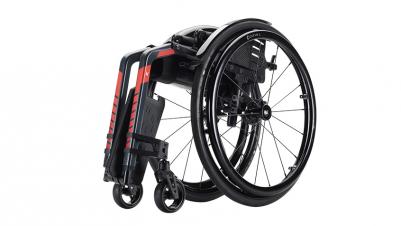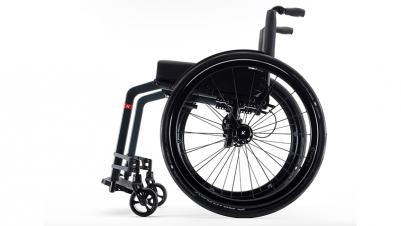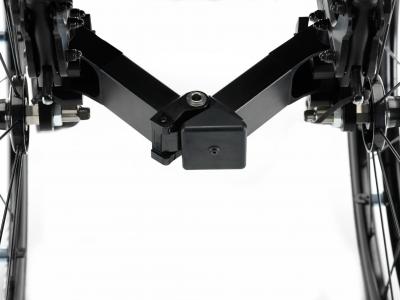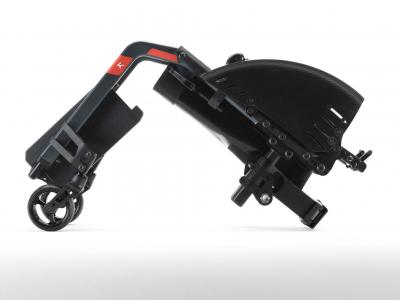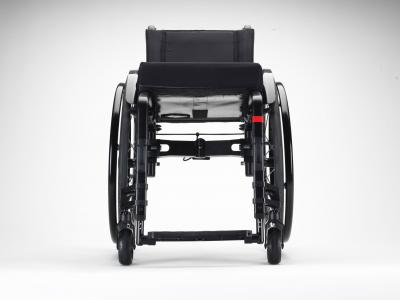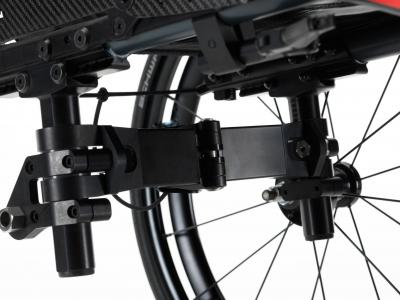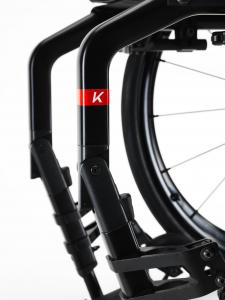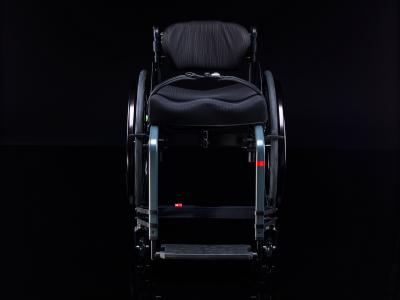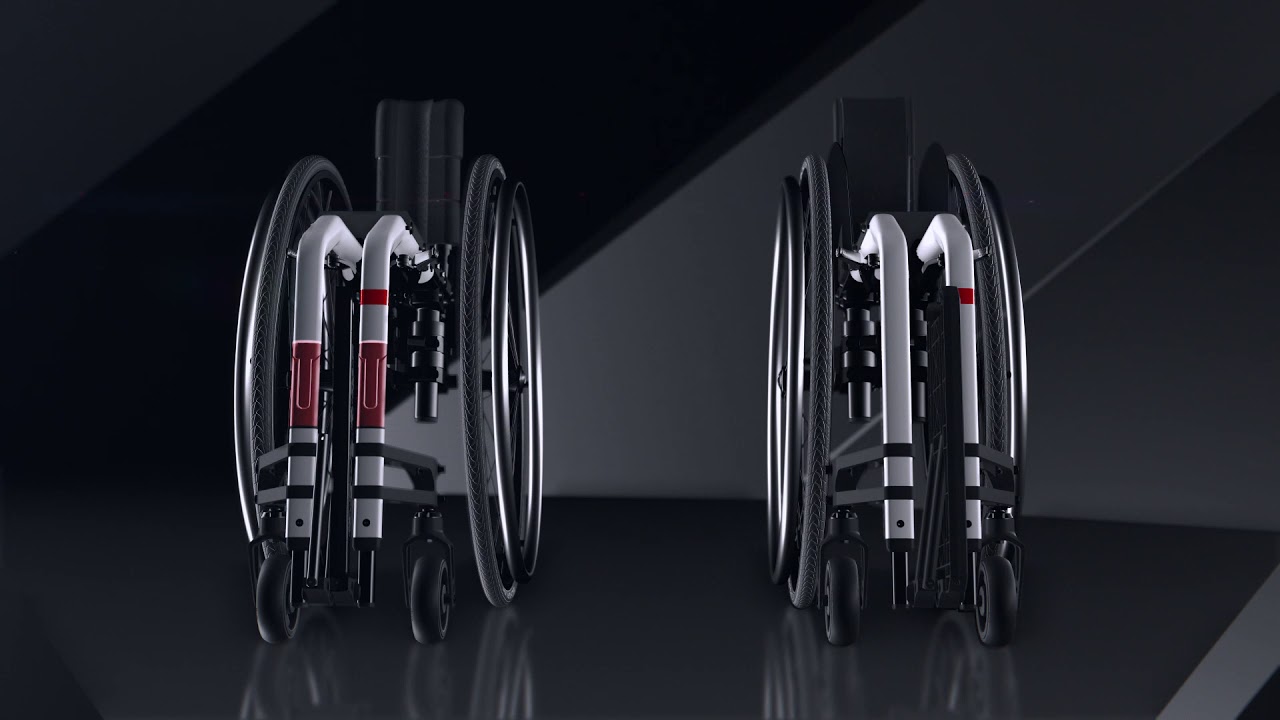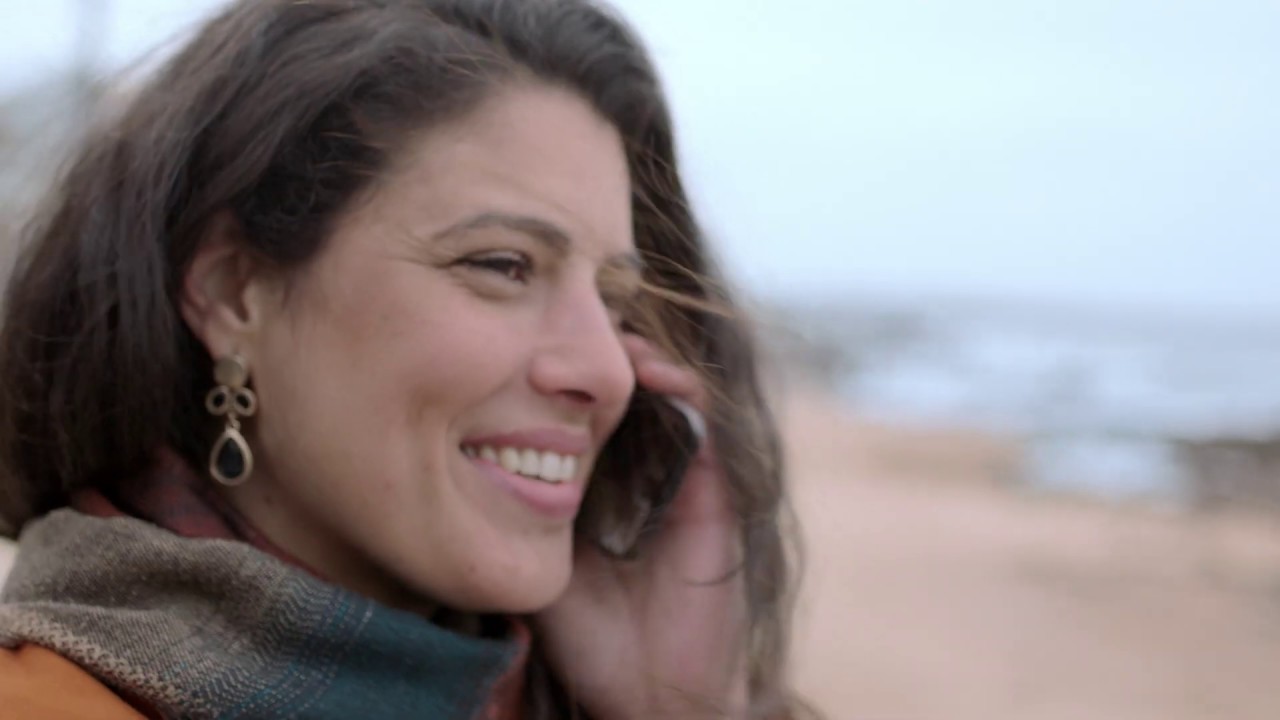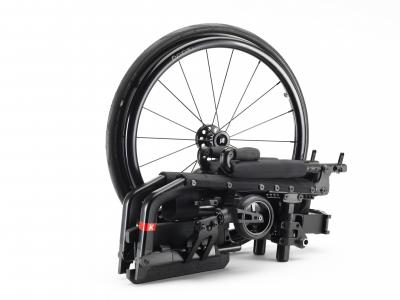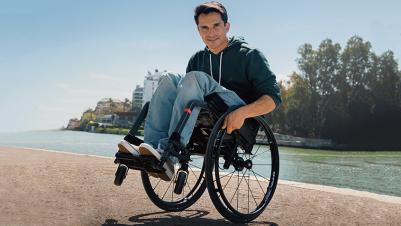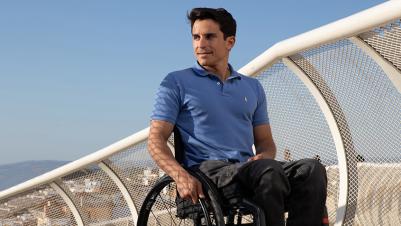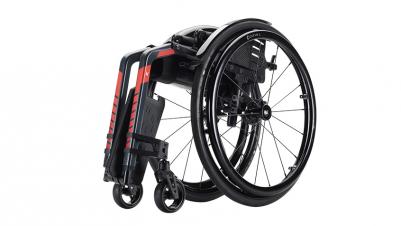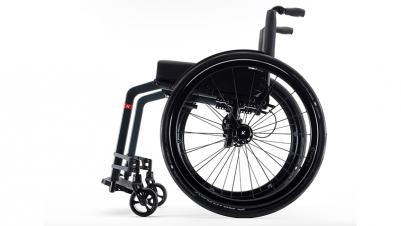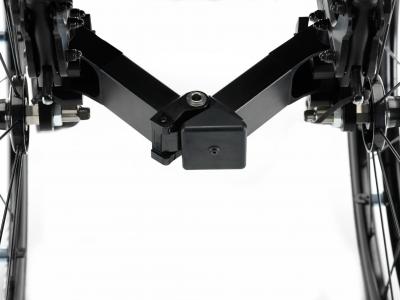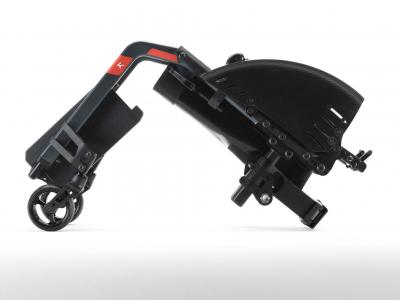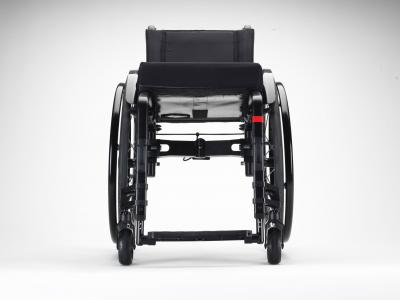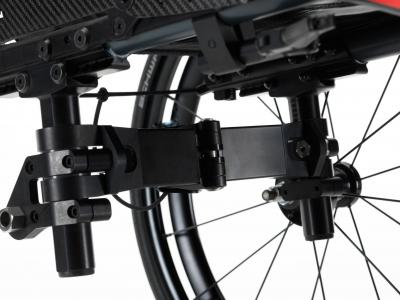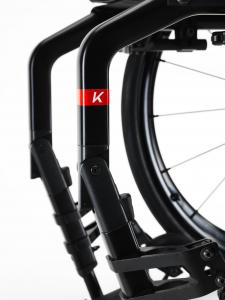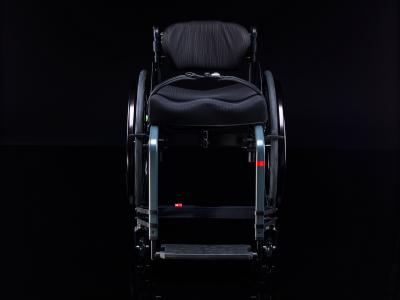 The new hydroformed frame design brings a unique and modern styling to the Küschall Champion.   Additionally, the frame profile provides increased rigidity and ergonomic grip to support comfortable repositioning and transfers.  The combination of design and built-in precision results in an ultra-light wheelchair that delivers an exceptional driving experience. Below are some key features of the Invacare Küschall Champion.
Folding system: Easy folding is at the heart of the Küschall Champion, the perfectly engineered mechanism allows effortless folding of the frame and backrest in one easy motion, it's also key to delivering the rigidity and superior driving performance to the Champion.
Distinctive Footplate: Fully attached to the front frame and spring loaded to assist with the effortless folding of the Champion. When unfolded, the weight of the feet locks the footplate in place for a strong and rigid connection, the result is an unrivalled rigidity and driving performance in a folding wheelchair.
 Compact & Transportable: Küschall Champion offers a fully folding backrest option which locks in place when folded, convenient when lifting and transporting.
Fully Adjustable: As well as being compact, practical and highly configurable, the Küschall Champion is fully adjustable. Offering easy and robust adjustment possibilities to all the key areas of the wheelchair ensures the perfect level of support, for comfort that lasts.
 Enhanced Comfort: Küschall Champion offers an extensive selection of options and accessories to support a wide variety of comfort needs and personalities.
Ready to Travel: Both Champion models are available with travel bags. The fixed frame option can be transported with the wheels on.  The SK version can be folded small enough to fit into the purpose-built, fully padded backpack with useful compartments for accessories.  A padded wheel bag compliments for the safe and secure transportation of the entire wheelchair.