Aquatec Ocean VIP Ergo and Dual VIP Ergo are modular tilt-in-space shower chair commodes within the renowned Ocean Ergo range. Ocean VIP Ergo and Dual VIP Ergo suit a wide range of individuals and posture needs, with the latest models offering a seat tilt angle from -5° to 40° as standard, whilst the Ocean Dual VIP Ergo also has an additional backrest recline of 0° to 35° for those with more complex seating and positioning requirements. 
The Aquatec Ocean Ergo family has been designed with comfort, independence, and dignity in mind. Packed with new features, they make personal care activities easier for both the user and carer. The latest design of our tilt -in-space shower chair offers an innovative contoured ergonomic seat surface that is developed to encourage a more upright and stable seating position, promote independence and overall comfort. Enhanced stability at the front of the base allows for a smaller footprint and offers added safety and reassurance when sat in the chair. The optimised wheelbase makes it even easier for a carer to manoeuvre the chair in small spaces as well as offering a better fit over standard toilets.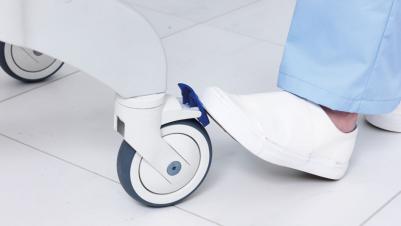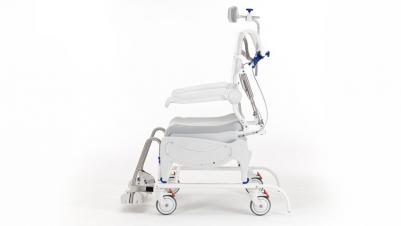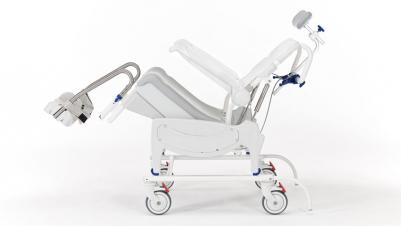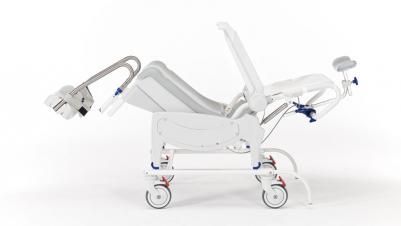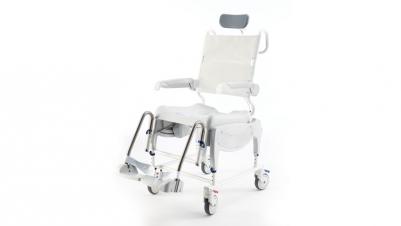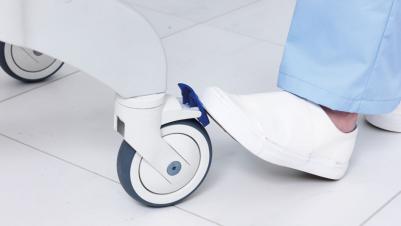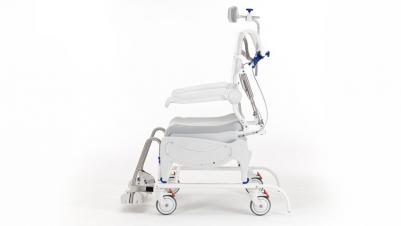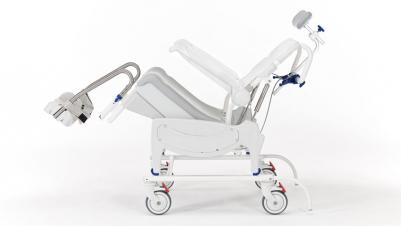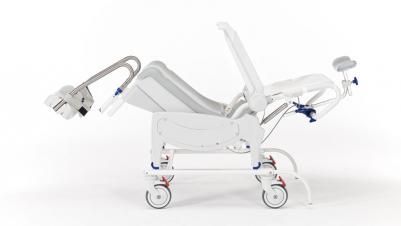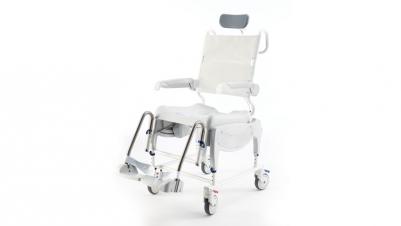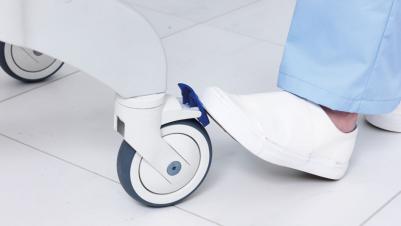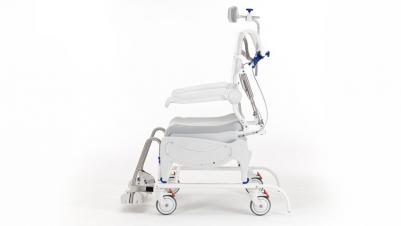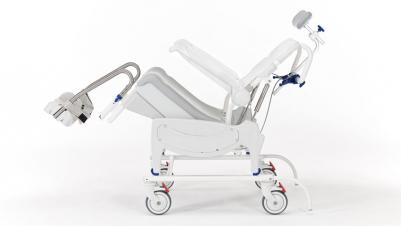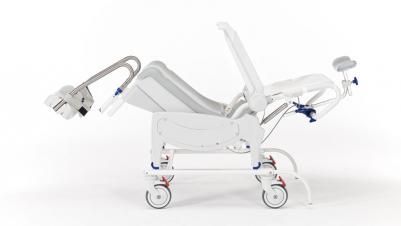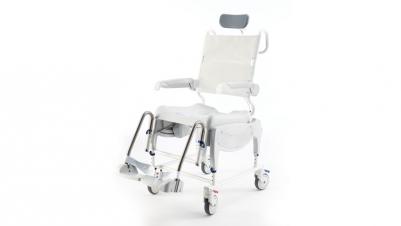 As with all Ocean Ergo models, the VIP and Dual VIP Ergo can be tailored to individuals by making simple adjustments or by adding easy to fit accessories. The clinical-led design ensures easier to use for the carer whilst providing optimum safety and comfort to the user.
Key features:
Unique tilt-in-space: The chair moves downwards and forwards into the base frame, keeping the user's centre of gravity close to that of the chair. This makes the tilt operation lighter and more intuitive for the carer. Creating a smoother and more comfortable experience, without affecting its stability.
Compact and easy to handle: The Ocean Ergo family offers an optimised wheelbase that makes it easy to manoeuvre in small spaces.
Contoured ergonomic seat plate: A 5° seat tilt lifts the knees into a natural squat position for toileting. Transfer supports at the front to allow the user to position in a comfortable position.
Innovative ergonomic seat: The Aquatec Ocean Ergo family comes with an innovative ergonomic seat that encourages a more upright seating position for enhanced independence and comfort.
Greater adaptability: It comes with an increased height adjustment range on the footrests and armrests.
Extremely stable: Enhanced stability at the front for additional safety and reassurance.
Durability: It is made with good quality materials to last longer than expected.