viamobil eco by Alber is built with distinct features to ensure excellent functionality. With the viamobil eco, pushing and braking your folding wheelchair can be done easily. Whether you're ascending or descending on ramps, slopes or long journeys, the viamobil eco technical assistance to braking and thrust, helps the carer to push the chair in the hardest moments.
The viamobil eco is also a safe downhill partner, thanks to the automatic braking function that offers optimal safety. The intelligent spring system ensures a comfortable and quiet ride, automatically compensating for bumps or malformations of the road and making sure that the wheel always remains in contact with the ground. These benefits relieve the work of the carer, increase the freedom of the patient and the carer, and improve social contact between individuals.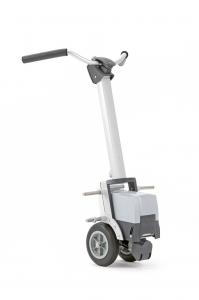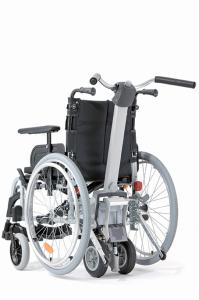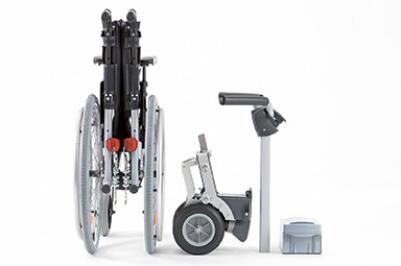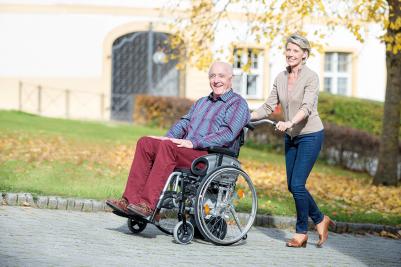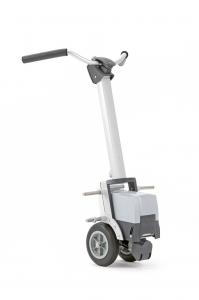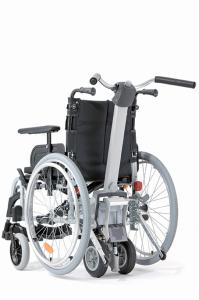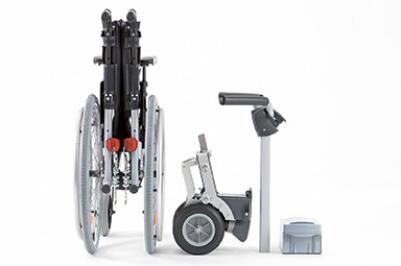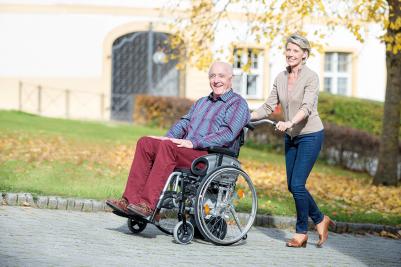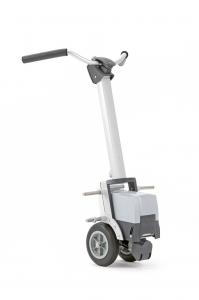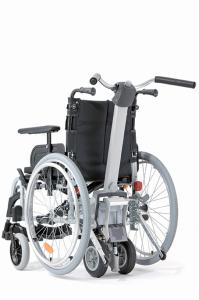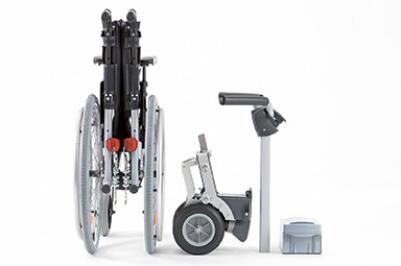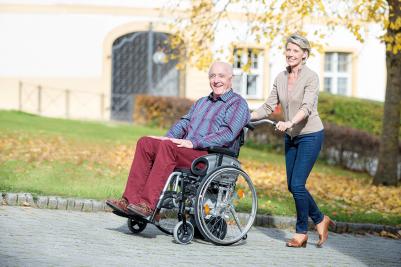 The alber viamobil eco is equipped with a powerful engine. The engine can go through slopes of 10% as well uphill than downhill. Suspension Pneumatic ensures that puncture-resistant drive wheels maintain perfect contact with the ground and increases comfort. The ergonomic handlebar guarantees ease of use and require minimal effort on long journeys. It also has a compact battery with integrated charger plug that connects easily to the unit central.
Driving control: Comes with an ergonomic trigger to ensure comfort while driving, a rotary potentiometer to activate different functions such as on/off, speed adjustment, freewheel, and battery display.

Battery pack: Provides independence up to 12 km (depending on the soil, the weight user and topography), removes in a jiffy, only 6 kg, integrated carrying handle, ABS synthetic material resistant to shocks, and an integrated charge socket.  It is possible to provide an optional extra battery pack.

Automatic loader:  Automatic adaptation to the main voltage (90 - 240 V), optical charge indication, and automatic charging and shutdown.

Fixation: Enables fixing of the viamobil eco on the wheelchair.

Anti-tip device: Avoids failover to climb higher than 8%. Removable with quick disassembly

Interchangeable battery module, 24 V, 7.2 Ah: This increases independence.