Discontinued product
The Invacare Delta rollator is designed with improved features to make it lighter and easier to
use. It comes with some additional features for added convenience. This lightweight rollator features a new style of wheel – making it easier to handle
and run smoothly even over rough surfaces. It has a convenient basket, bag and
tray, providing more room for holding or storing objects.
The Delta rollator features multiple
carrying options that are quite beneficial to the individual. The soft basket helps keep your belongings within easy reach while the practical hard
basket can be used around the home or garden.  Whether you're out for the day or just popping to the shops, the Invacare Delta is ideal for everyday use.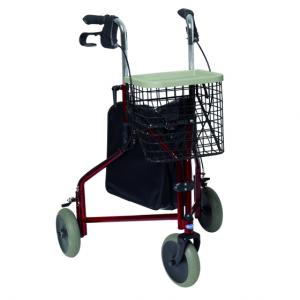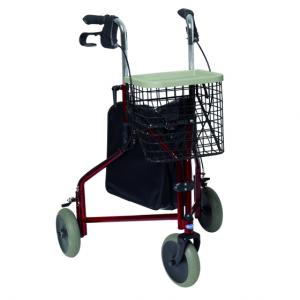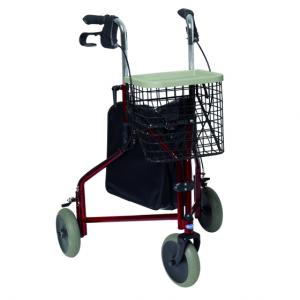 The Delta also offers the individual a sturdy and smooth support for longer walks. With its easy to use push-to-lock brakes, the rollator is comfortable to operate and use. It is equipped with wheels that have been tried and tested to withstand the tough demands of everyday use.
Key features include:
Lightweight: Ideal for everyday use.

Improved features: Designed with more features,
making it one of the best versions of the Invacare Delta.

T

ried and tested:  Built with a unique style
of wheel that makes easier to manoeuvre and run smoothly even over rough
surfaces.
Multiple carrying options: It comes with a tray,
basket, and bag that makes carrying items easier.
Longer walks:  Features a sturdy and smooth
support for longer walks.
Push-to-lock brakes: This makes the rollator
comfortable and easy to operate.
Durability: Delta is designed with outstanding
materials to last longer
2 year warranty