With the Invacare Soft Tilt, patients can be automatically repositioned while also helping care staff with daily moving and handling processes.  It is designed for easy installation onto the Invacare SB 755 mattress platform and will work in conjunction with the beds existing profiling movements and mattress.
Soft Tilt is equipped with an automated pressure relief; this can be programmed to turn patients at various angles throughout the night automatically. This feature works to relieve pressure and also prevents the development of pressure ulcers. When operating automatically, the tilt pltaform will never elevate higher than 30° to ensure optimal safety and comfort while the patient is sleeping.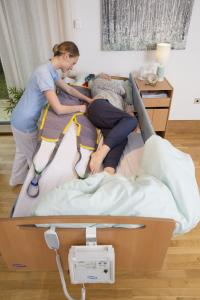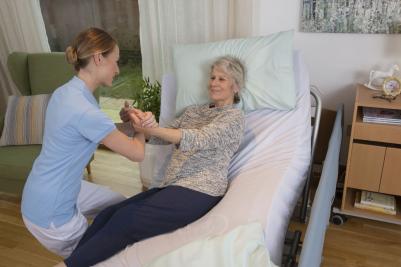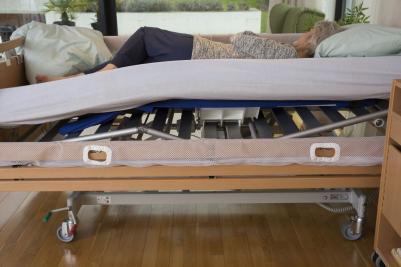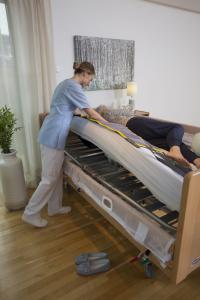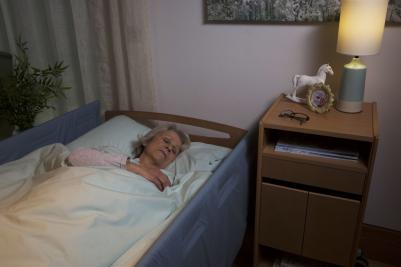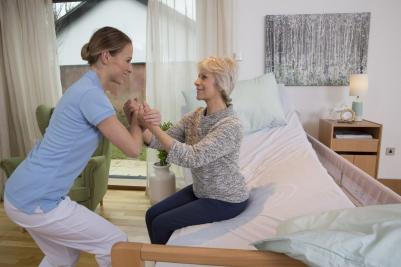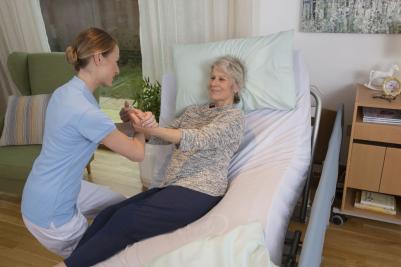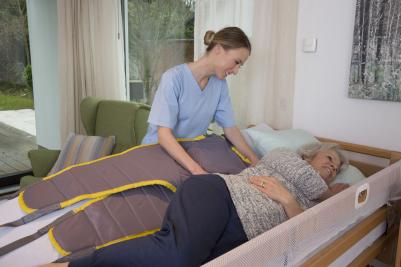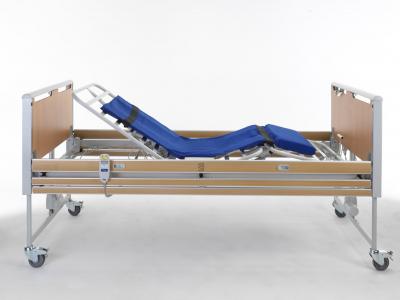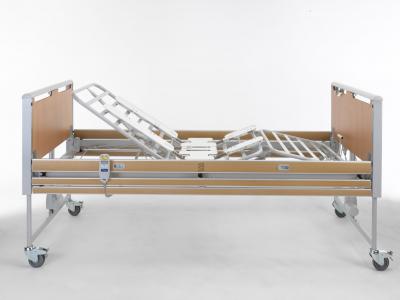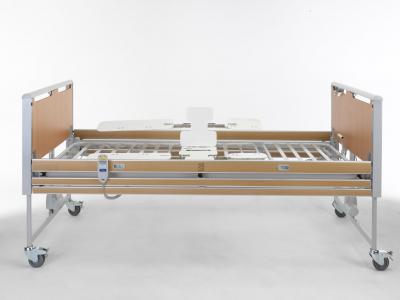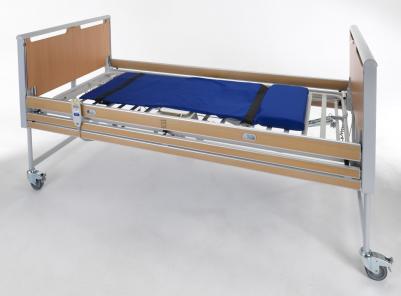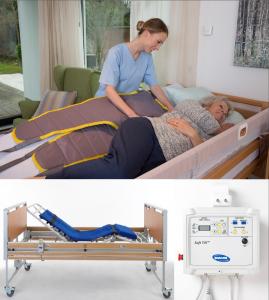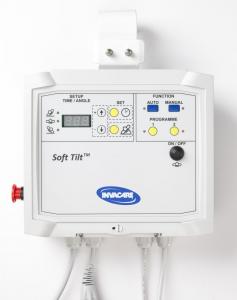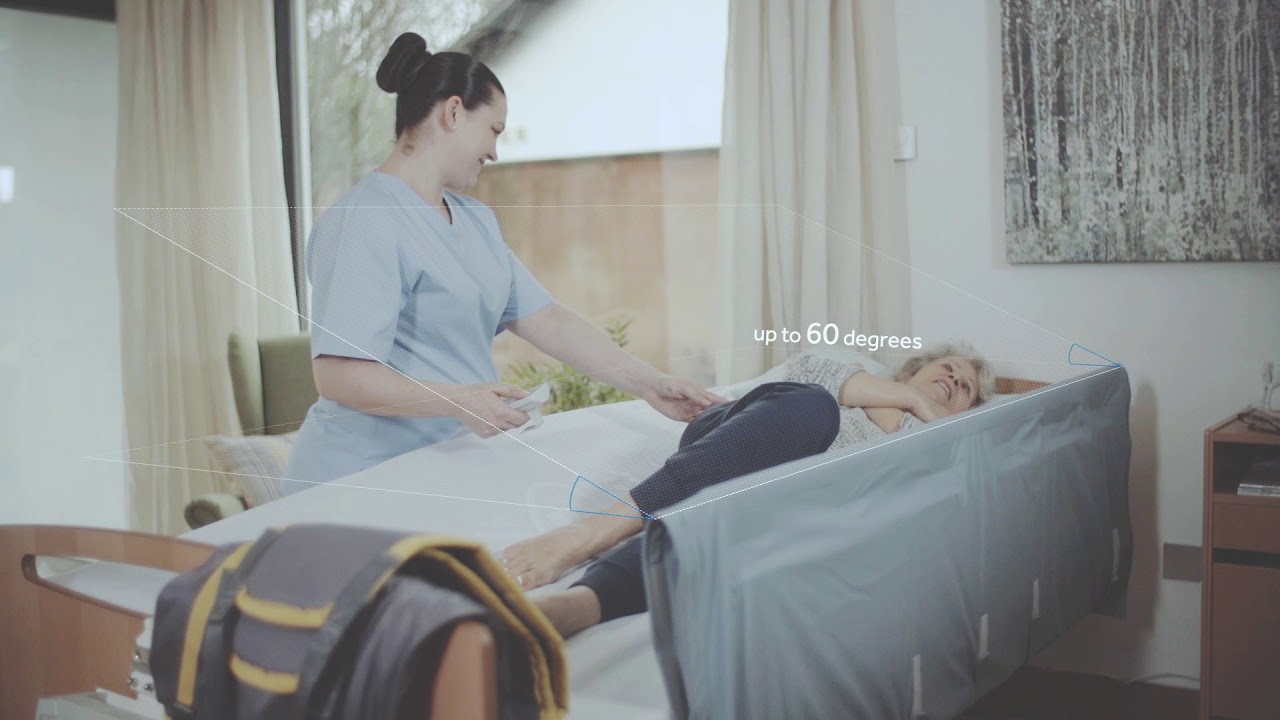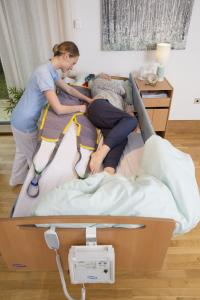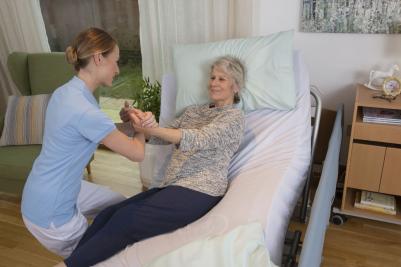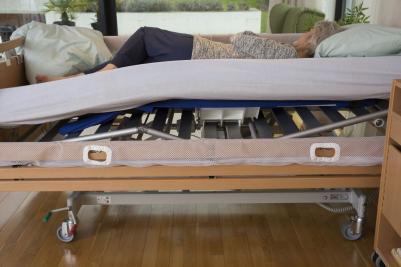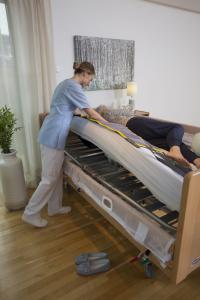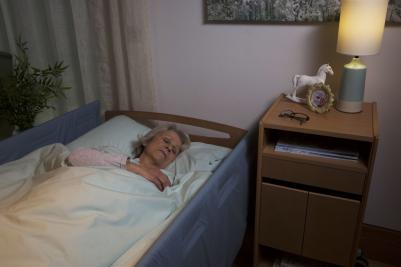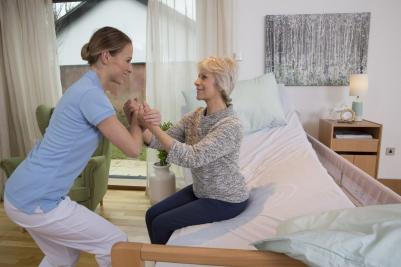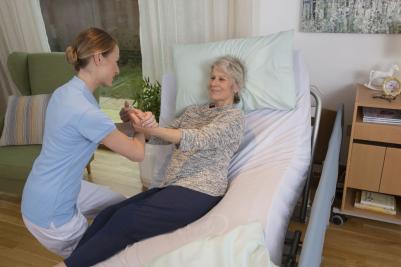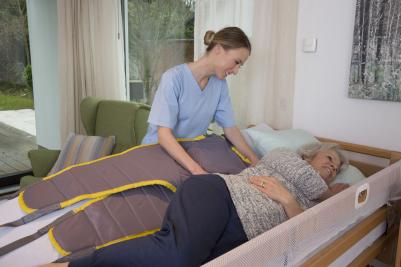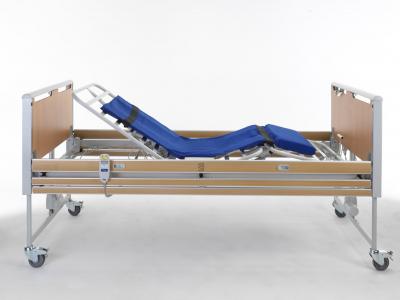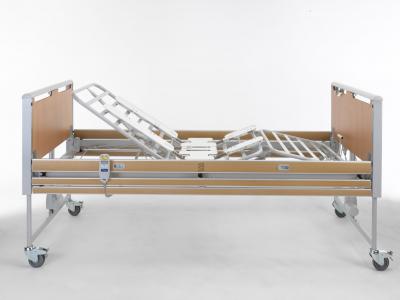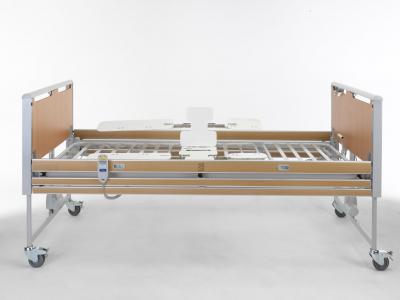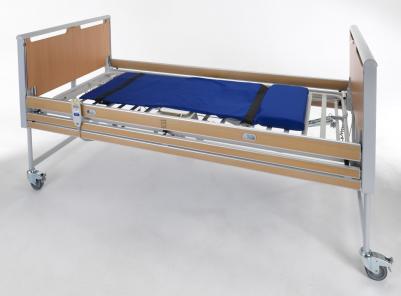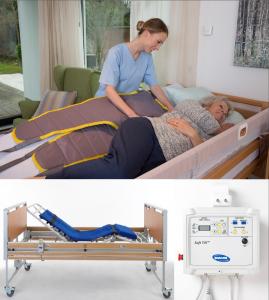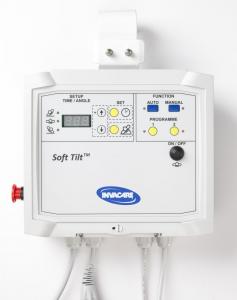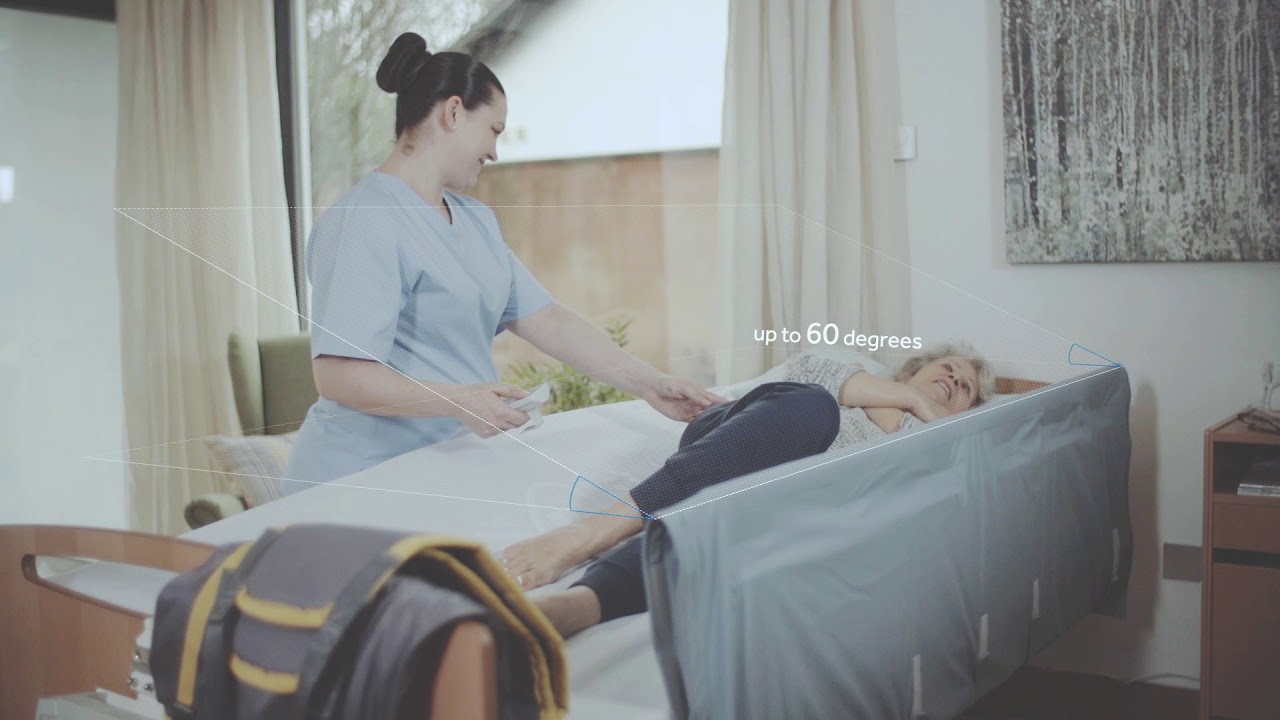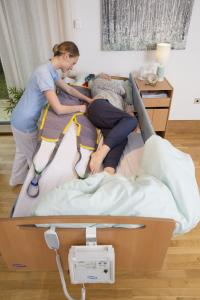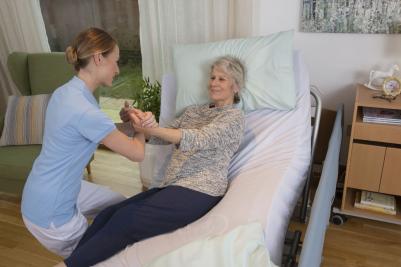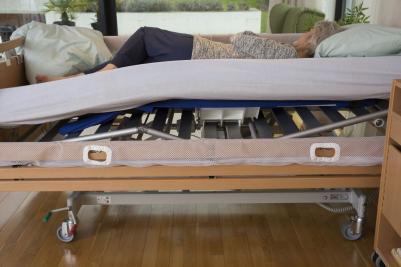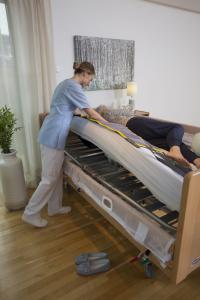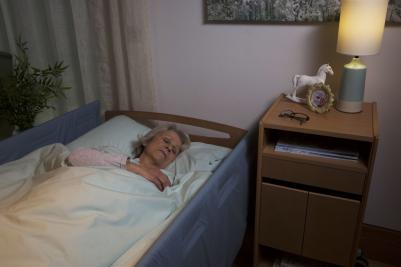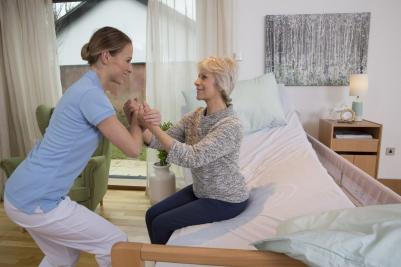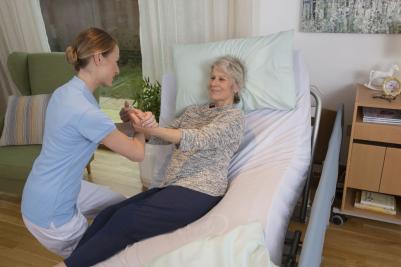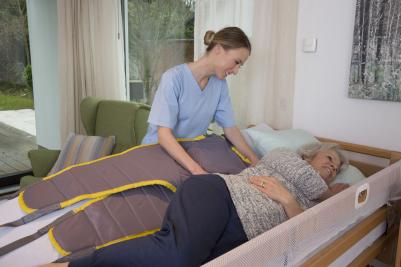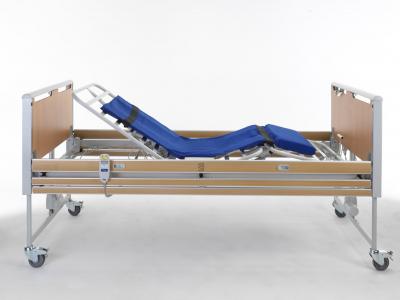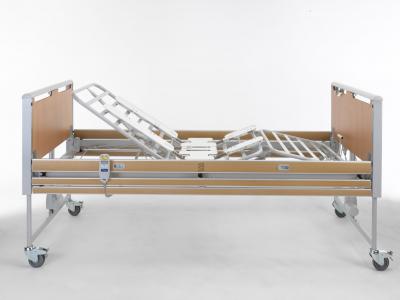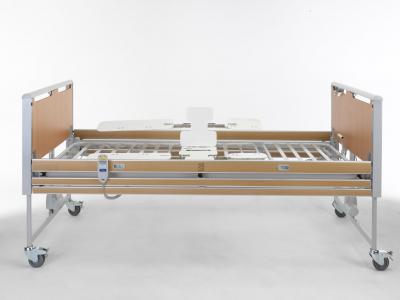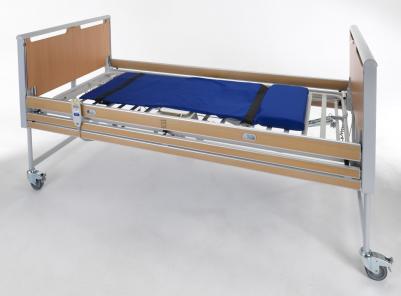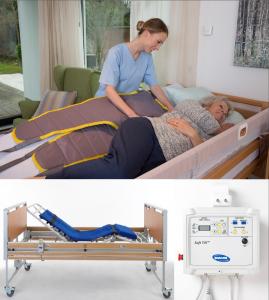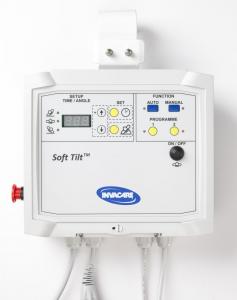 The Soft Tilt is also built to be operated manually by a carer. This makes it perfect for moving and handling within single carer working environments. It also features an easy to use hand control, which allows the carer to elevate the wings to up to 60°, giving full access for sling application, glide sheets, and personal care. The Soft Tilt (when used in conjunction with the beds profiling movements) allows the carer to move the patient in and out of bed into a standing position effortlessly. This protects the carer from a potential back injury.
Comfortable, automated pressure relief: The silent, gentle, and automated movement of the Soft Tilt helps patients to enjoy peaceful and undisturbed sleep.
Profiling: This works in combination with the beds profiling movements to ensure comfortable positioning of the patient as well as supporting with transfers.
Manual operation: When operated manually with the handset, the wings can be elevated to 60° for moving and handling purposes, such as personal care and sling application.
Programmable control: It is equipped with an easy to use control box, which has one preset program (auto) and two customizable programs to suit individual user requirements. Once it is programmed, automatic movements can be activated at the touch of a button.
Cover: It comes with a blue cover with elastic straps – helps keep the mattress in place.
Intuitive handset: It has a clear and easy to use handset for manual use.