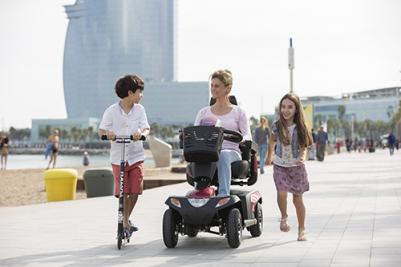 Invacare offer a wide selection of power wheelchairs and mobility scooters on the Motability scheme providing a cost effective and worry-free mobility solution for customers.
What is the Motability Scheme?
The Motability Scheme allows you to use certain disability benefits to lease a new car, scooter or powered wheelchair. You can lease a car, scooter or powered wheelchair that can be adapted to suit your needs. The scheme has been running for over 30 years and has assisted more than 640,000 people. There is more detailed  information available in our brand new guide below. Alternatively, you can find out more about the scheme and to see if your eligible by contacting your local Invacare Motability Retailer who will be able to assist you.
Access the Motability forms here